Military Family Resources
Mueller Park Junior High loves our Military Families!!
At Mueller Park Jr. High, we are proud to work closely with military families. We understand the unique situation your student is in as the child of a service member. We care about your students and want them to have equal and fair opportunities for academic success. To ensure your student has access to the resources they need, we have a designated military families liaison. Please feel free to contact him with any questions or concerns.
We want to make sure our families are welcomed and have access to all the resources we can provide to ensure your student feels welcome here and is successful! We truly appreciate the sacrifices of our Veterans, our active duty families, and everyone that sacrifices each day to protect our freedoms. Thank you!
Below are resources specific to Military Families: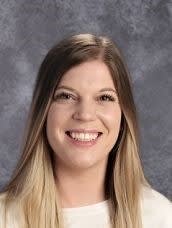 Mrs. Alicia Frederickson, M.Ed School Counselor Military Families Liaison Mueller Park Junior High School Davis School District afrederickson@dsdmail.net 801-402-6300 Leslie Flynn Hill Air Force Base School Liaison 801-775-5960 leslie.flynn@us.af.mil
Interstate Compact on Education Opportunity for Military Children
Military Interstate Children's Compact Commission
Military Child Education Coalition
Airman and Family Readiness Center-AFRC